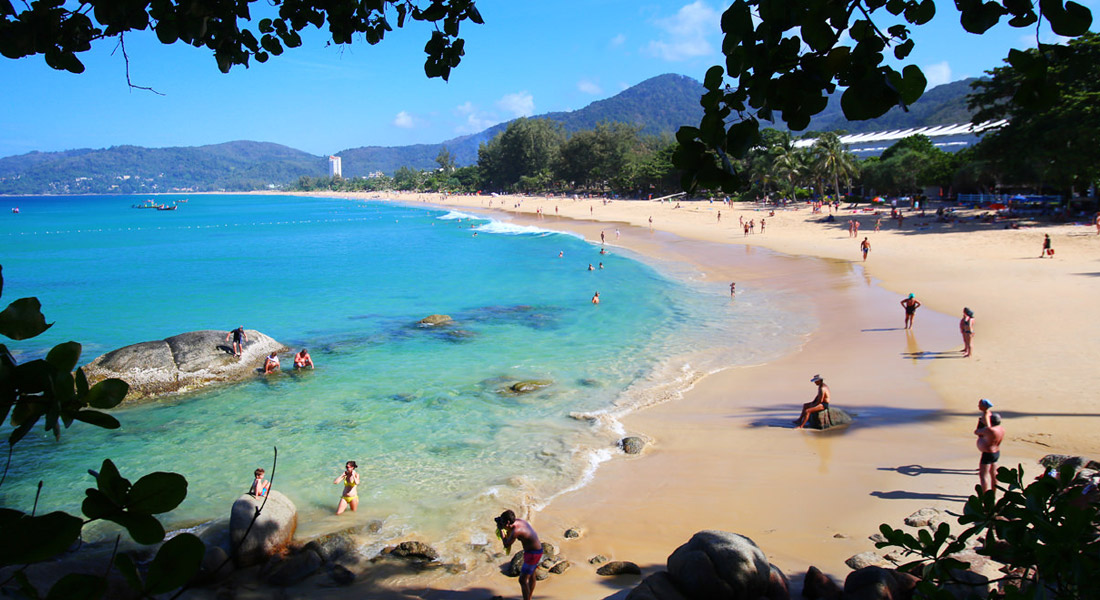 Karon Beach Guesthouses
Travel down Phuket's west coast, nestled between Patong and Kata beach, is a long stretch of unspoilt white sand. Karon beach, the second largest of Phuket's principal beaches, is quiet and relaxed with its sights set firmly on the family market. Good local restaurants, small guesthouses, hotels, larger resorts offering extensive sports and recreational facilities and of course, the beach, are Karon's attractions.
Nightlife... is not as varied or raucous as Patong. Karon Beach is a place for enjoying a good local meal, drinking outdoors with friends or watching the world go by. It's quiet but if you want a change of scene, Patong beach is a short drive for a more action packed night out.
The beach... offers masses of room and is rarely crowded. Cold drinks, fruit, sarongs are all available from passing vendors and local restaurants set up on the beach, so you don't need to move unless it's to go snorkelling at the southern end which has a coral reef stretching around the headland towards Kata.
The sand...is a unique Karon phenomena. Walk on this perfect white sand and you'll hear it squeak with every step! No one seems to know why! From November to April, Karon offers perfect conditions, but from May to October swimming can be dangerous because of strong undertows, but there are plenty of hotel pools to take a dip.